MAY 2012: Presentation Tips
Each of us as facilitators/trainers follow our own style and rhythm while presenting and delivering training/workshop. As a facilitator/trainer, I always make very sure that before starting the content of the presentation/workshop, there is open rapport between the participants and me, as well between the participants themselves.
To achieve this, ensure the participants are comfortable and ask them to share background info about themselves. Then invite them to be FULLY present here and now. I share applicable background info and assure them I am fully present here & now. This leads to connection between participants and me as facilitator.
My personal style of presenting is definitely more verbal communication and interactive activity driven than academic/PowerPoint.
Considering the views of delegates and also keeping in mind the content of the presentation/workshop, leads to effective and impactful presentations.

Greetings
Lynette

APRIL 2012: CELEBRATING GROWTH & BLESSINGS
We continuously monitor, research and review the business environment to reinvent our existing products and services in order to stay relevant and current. We undoubtedly realize that we constantly have to focus and specialize in order to differentiate our offerings and services.
As a specialist consultancy in the areas of business & personal coaching, leadership development, mentoring, time management skills, telephone skills, presentation skills, secretarial skills and customer service, we share our knowledge and persistently establish ourselves as a market leader to take note of.
Thank you for contributing to the success of LEAP as well as the remarkable growth we continue to experience. Blessing in action on a daily basis.
Greetings,
Lynette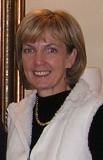 PS: On a personal note: I completed my 10th!!! Comrades in 2011 and this year our son Wian, will join me and Francois on the long road between PMB and DBN. A bucketlist item to come true.

MARCH 2012:


Well-planned and professionally delivered workshops will inform and captivate delegates and lead to even better results and higher profits in your organisation

Business Owner, Lynette Viljoen, is a registered and certified COMENSA Coach (NLP, Business & Life Coach): Contact: admin@leaptraining.co.za

LEAP Training is Services SETA Accredited (NR 3851)